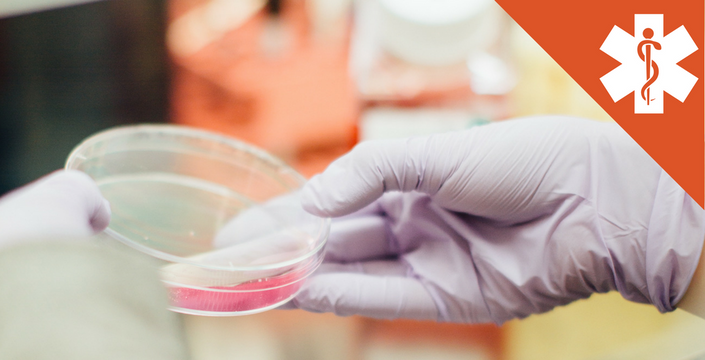 Stool Analysis Masterclass & Meet your Microbiome
Webinar Series for Health Professionals
Enroll in Course
Have you ever wondered what the outcome would be of sending the same stool sample to 6 different labs?
Want an independent take on the pros and cons of different fecal testing methodologies?
Do you want to learn more about using, and interpreting, modern, molecular methods of fecal microbiota analysis?
Are you interested in learning more about the roles played by the key phyla in your microbiome, as well as some recently discovered gut species?
Would you like to know how to restore, or suppress, various phyla and species within your, and your patient's, microbiome to create a healthier ecosystem using dietary interventions, probiotics, and prebiotics?
This 5-part webinar series will cover all of these topic areas and more! After getting exceptional feedback from practitioners who were able to come to the live, day-long workshops, we're excited to now be able to release this same content as a series of webinars.
In this series, you'll learn the many important roles the microbiome plays in keeping you and your patients healthy, and meet the good, the bad, and the ugly members of your gut ecosystem. We'll also look at the pros and cons of different stool microbiota analyses currently available to natural medicine and functional medicine practitioners and cover dietary and supplementary approaches that can be used to nourish and repair different dysbiotic ecosystems.
Lesson 1: Introduction and Specialised Stool Analysis Overview (~75 mins)
Lesson 2: Meet the Cast – Diversity, Phyla Balance and Endotoxins (~45 mins)
Lesson 3: Meet the Good – Bifidobacteria, Lactobacillus, Akkermansia, Faecalibacterium and other Butyrate-Producers; D-Lactate Myths (~80 mins)
Lesson 4: The Bad and the Ugly – E.coli, Bacteroides, Hydrogen Sulphide-Gas Producers, and Excess Methanogenesis (~50 mins)
Lesson 5: Case Studies – A Chance to Practice Interpretation and Integrate What You've Learned (~25 mins)
Through these webinars, you'll also have the opportunity to explore your own microbiome. Dr Hawrelak encourages you to bring in your own unique microbiota profile to examine, so you'll be able to see just how healthy, balanced, and diverse your own microbiota is!
We will also work through some case studies from Dr Hawrelak's clinical practice, so you'll gain practical experience in interpreting molecular stool analyses, see how to apply the interventions discussed, and observe the results that can be achieved.
Stool Microbiome Assessment
•If you want to explore your own microbiome when doing this webinar series, it is recommended that you have a molecular, stool microbiota assessment (e.g., from Thryve, the American Gut Project, British Gut, mymicrozoo, or the now defunct uBiome Gut Explorer) prior to commencement.
•You will still gain much from this webinar series without your personal microbiome assessment. While having a gut microbiome assessment reinforces and helps facilitate learning in the workshop, it is not necessary to have one prior to enrolling in the webinar series. Alternatively, you may have a patients' results that you can use or you can use one of the example ones provided.

Your Instructor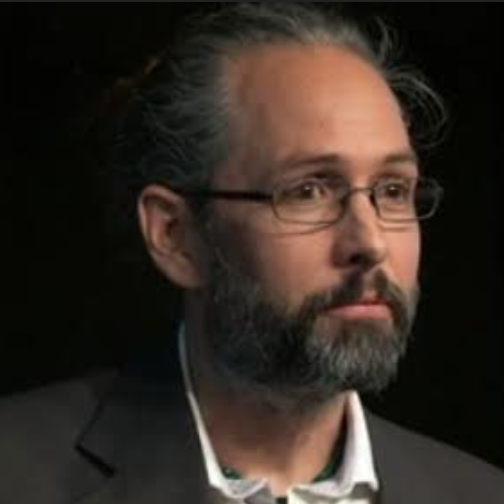 Dr Hawrelak is a microbiota and probiotic researcher, educator, and clinician with over 20 years experience treating mainly gastrointestinal conditions and more than 20 years teaching students and practitioners how to diagnose and treat gastrointestinal conditions, as well as how to promote optimal gut health. Click here for a full bio.
Course Curriculum
Part 2: Meet the Cast of the Microbiome
Available in days
days after you enroll
Section 3: The Good
Available in days
days after you enroll
Frequently Asked Questions
How long do I have access to the course?
You will have access to the webinars for 4 months and you can print off the pdf notes at any point during this time.
What resources do I get?
You'll get access to the webinars to watch and will have access to a printable pdf copy of the session slides. You'll also get a certificate of completion when you finish the webinar series.
Can I claim continuing professional education points (CPE) after the completion of the course?
Please check with your professional association in regards to their CPE requirements. Some health professionals in some countries will certainly be able to claim the CPE/CPD points for the completion of the courses and webinars (e.g., naturopaths and nutritionists in Australia). You will receive a certificate upon completion of the course.
Do I need prior training to get the most out of this course?
No. But understanding key probiotic principles and being aware of common myths in this area will help you get more out of the course. Some short videos focussing on common probiotic myths are available here: https://www.probioticadvisor.com/probiotic-myths/#.Wmsa7TeYM2w
Is it possible to consult with Dr Hawrelak about my complex cases or get his input on test interpretation?
To enquire about a mentoring session with Dr Jason Hawrelak, contact the Goulds Natural Medicine Clinic via email (
[email protected]
)
Do I need to have a uBiome or other stool test result to take the course?
You will still gain much from this course without this stool microbiome assessment. When taught previously, the course has received an exceptional feedback rating from participants who did not have results at the time of the workshop. While having a gut microbiome assessment reinforces and helps facilitate learning in the workshop, it is not necessary to have one prior to enrolling in the course. Alternately, you may use one of the case study results or a result from a patient to facilitate learning.
I've got another companies' functional stool/faecal analysis report, will this work?
If it is a stool test that utilises modern molecular techniques in their assessment of the gut ecosystem and explores a wide range of microbiota inhabitants, then yes, their results can certainly be used in the course. If not, then your report will be of limited usefulness to help you understand the depth and complexity of your gut microbiome and will not include all of the microbes discussed in the course. However, see the answer above. Examples of stool analyses that are an excellent fit for this course include: uBiome Gut Explorer, American Gut Project, Microba, smartGUT (SmartDNA), Allele, and Thryve.
Do I have to start my course right away - my microbiome results aren't ready yet?
No, you've got a 4-month window to complete the course. This allows you to take advantage of a limited-time discount code on the Meet your Microbiome course, for example, and then organise your microbiota assessment test kits. You can then start the course later when you get your results.